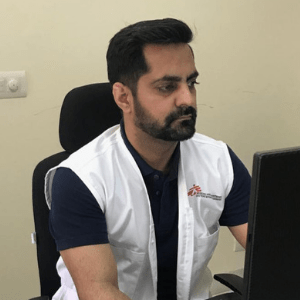 Amit Harshana
Dr Amit Harshana is a medical coordinator with MSF's Operational Centre Barcelona, and currently oversees work relating to HIV, malnutrition and neglected tropical diseases. He has been primarily involved in the implementation of numerous operational research projects for MSF in India, including work on HIV-visceral leishmaniasis coinfection, antibiotic resistance studies, and community-based management of acute malnutrition. Prior to joining MSF, he worked with the World Health Organization and the Ministry of Health, India as technical advisor for various national health programmes. He is a medical doctor who graduated from a prestigious college of south India and then specialised in preventive and social medicine in New Delhi.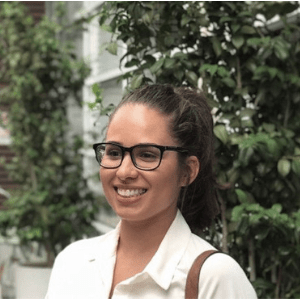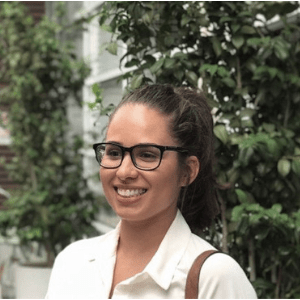 Andrêza Trajano de Souza
Andrêza qualified as a midwife in Brazil, 2008. Her work as a midwife has included multiple different settings in Brazil, including hospitals, primary health services with indigenous people of the Amazon rainforest, natural birth centres and home births. In 2016, she left Brazil to work with MSF for the first time, with one of the biggest MSF maternity projects, based in Afghanistan. She has worked with MSF for the past four years in Bangladesh, South Sudan and Afghanistan. She returned to Bangladesh to work as a midwife activity manager in a specialized clinic for sexual and reproductive health and sexual and gender based violence at Balukhali. Andrêza has a strong interest in maternal and neonatal health, especially with regard to safe abortion care.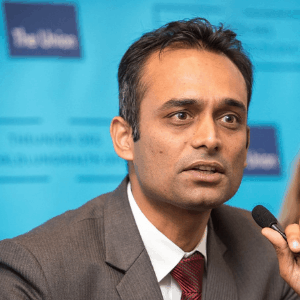 Animesh Sinha
Animesh Sinha is a medical doctor with expertise in drug-resistant tuberculosis (DR-TB), and initially started on MSF operations in Russia. Prior to joining MSF, Animesh served as a Medical Officer with the Government of India, where he worked as a physician and emergency healthcare provider in remote areas, where access to medical care is limited. He has also previously served with MSF's project in Chechnya, where he implemented use of bedaquiline and delamanid for management of multi-drug resistant tuberculosis (MDR-TB). He holds a medical degree from Armed Forces Medical College, India, and a Master's in Infectious Diseases from the London School of Hygiene and Tropical Medicine, UK. He is an advocate for access to new drugs for patients with MDR-TB, and is currently working with others to implement TB-PRACTECAL, a cutting-edge phase II/III clinical research project to find short, tolerable, and effective treatments for people with DR-TB.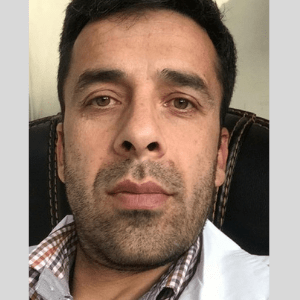 Fahim Omar
Dr Fahim graduated from Kabul Medical University in 2003, following which he completed a Paediatric Medicine Fellowship at Maiwand Teaching Hospital, Kabul, in 2010. He travelled to India to complete training in paediatric intensive care at Sir Ganga Ram Hospital, New Delhi in 2012. In addition, he has training in pediatric anesthesia from the French Medical Institute for Mothers and Children, Kabul. He has covered diverse clinical roles since 2005, including emergency paediatrics, paediatric intensive care, and paediatric care within Dasht-e-Barchi's maternity unit. Since 2016, he has supervised paediatric care within the maternity unit, Dasht-e-Barchi Hospital, Kabul, Afghanistan. He is committed to bringing all his training and experience to improve patient care in his conflict-affected country.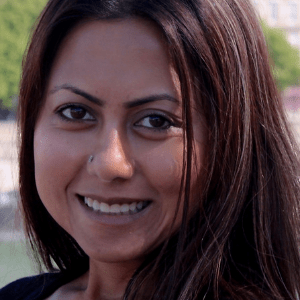 Farah Naz Hossein
Farah Naz Hossain is a medical doctor with a Master's degree in public health. She has more than ten years of experience working with non-profit organizations in developing countries in Asia, Africa and the Middle East. She has been a coordinator of country medical activities with MSF for six years, and has worked with MSF on antibiotic stewardship activities in Iraq.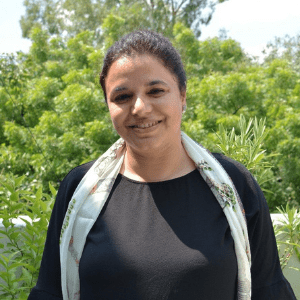 Farhat Mantoo
Farhat Mantoo joined MSF in 2003 to work in the field and since then has worked both in the field and in headquarters. During this period, she has worked in Asia and Africa with MSF and other organizations, contributing to understanding field realities while also shaping MSF's human resources strategy in South Asia. She is currently the General Director of MSF India and is working to develop networks which will enable progress of MSF's work there. She has collaborated in the setup of MSF's India Branch office, which has increased from just three staff members initially to over 70 full time employees. She has a specialization in communication and human resources, in addition to training in humanitarian assistance linked to international humanitarian affairs. She has a doctorate in anthropology and has been involved in making the Royal College of Physicians' accredited Global Health and Humanitarian Medicine course accessible to doctors in South Asia. She believes that work on capacity development is essential to the success of humanitarian missions and that it is essential to develop the expertise of South Asia's medical doctors, to improve patient care in areas where it is needed the most.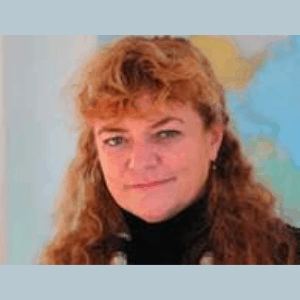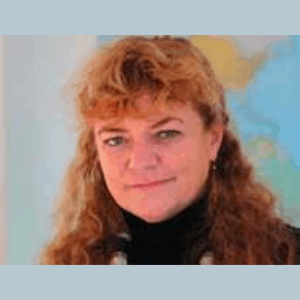 Helen O'Neil
Helen comes from Dublin, Ireland. She started working with MSF in 1996 in Bosnia as a Medical Officer. Since then she has worn many hats in both the field and office environments. Helen has worked as project coordinator, medical coordinator, and head of mission, in Pakistan, Afghanistan, India and Iraq. She initiated a sexual and gender-based violence intervention in 2003 within Operational Centre Amsterdam, involving workshops in Burundi, DR Congo, and Sierra Leone. She also worked in Operations in Amsterdam for many years as an operational advisor, and India was one of the countries she supported. For the last 5 years, Helen was the head of human resources in Berlin, Germany and is currently interim head of communications, MSF India.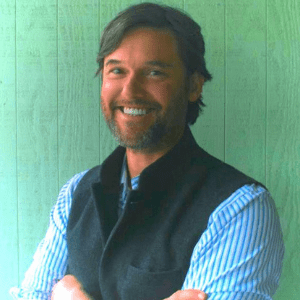 Jonathan Jennings
After completing his M.S. in Conservation Biology and Applied Ecology in the U.S., he spent several formative years in Japan and then flew to post-conflict Kosovo where he volunteered for two years with a grassroots organization working with Roma Gypsy communities inside embattled Serbian enclaves. He later joined Save the Children in the UK and earned his M.A. in International Politics and Security at Bradford University. In 2005, he joined Doctors Without Borders / Médecins Sans Frontières (MSF), spending the next decade managing medical programs inside conflict zones and humanitarian crises including South Sudan, Ethiopia, India, Democratic Republic of Congo, Uganda, Liberia, and elsewhere. He spent four years as Deputy Executive Director for MSF Canada. Responding to crises like ebola virus outbreak, the Syrian conflict, and famine in the Horn of Africa – all of which have (in) direct root causes in climate change – he realized he was going to work every day to address the humanitarian fallout of a sick planet. Therefore, in 2017, Jennings transitioned into the role of Executive Director at 'Health In Harmony', an innovative planetary health organization that works at the intersection of human health and ecosystem integrity in order to reverse deforestation of tropical rain forests and curb global heating.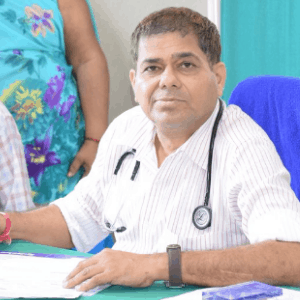 Krishna Pandey
Dr Krishna Pandey grew up in Patna, went to Patna Medical College and Hospital, and did his MBBS and MD (General Medicine) from there. Thereafter, he did his Senior Residency in Neurology from Indira Gandhi Institute of Medical Sciences, Sheikhpura, Patna. After that, he joined Rajendra Memorial Research Institute of Medical Sciences (Indian Council of Medical Research), Patna and is posted as Senior Deputy Director and Head of Department of Clinical Medicine. He has a keen interest in visceral leishmaniasis particularly drug development, drug delivery, non-invasive diagnosis like serum and urine-based kits and the quality of life in patients of post kala azar dermal leishmaniasis. He has over 180 publications till date in high impact factor peer reviewed journals.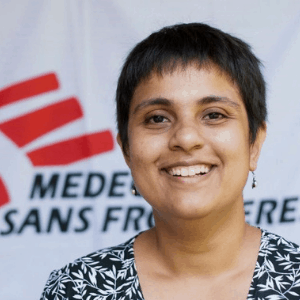 Leena Menghaney
Leena Menghaney is a graduate from the Dept of International Relations & Economic Studies, Jadavpur University, Calcutta. She has a LL.B degree from the University of Delhi. She is the South-Asia Head for Médecins Sans Frontières/Doctors Without Borders (MSF) international Campaign for Access to Essential Medicines. She is based in New Delhi as generic competition from India in pharmaceuticals, vaccines has emerged as crucial for the supply of quality affordable medicines to the developing world and this plays a major role in global health. In her work, she focuses on India's intellectual property policies and their impact on competition in essential pharmaceuticals, pricing of medicines and public funded biomedical R&D practices. Over the last decade she has provided technical support to a number of non-governmental organisations, think tanks, and policy makers from governments on the implementation of health safeguards in the Indian IP system, generic competition and access to medicines for HIV, Hepatitis C and TB.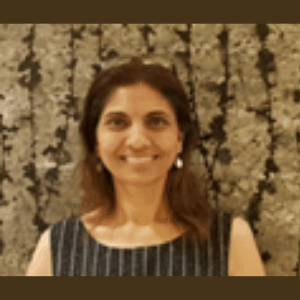 Monique Kamat
Dr Monique has made professional choices as a Doctor and Policy expert to match her personal goals of gratification and happiness. Life offered her the chance to use these skills to help vulnerable population and those who do not have access to health and to expand the horizon of opportunities to most vulnerable people. She presently heads 'Narotam sekhsaria foundation', and has extensive work experience in Sustainable development as well as Sexual and reproductive health apart from being a long-term MSF executive. On the surface it appears her 20+ years of experience in Public health work should be able to quieten the pandemonium within her heart to bring care to those needed, all the same in her heart, an efficient motherhood towards her daughter takes priority and enjoys harmony above all aspirations just like any other woman. She believes that she is a woman of strength made up from professional expertise, strong principles and values engrained through family support.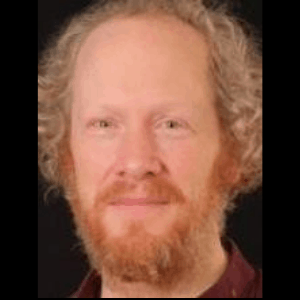 Peter Vickerman
Peter Vickerman is a Professor in Infectious Disease Modelling at the University of Bristol. Originally trained as a mathematician, he has a D.Phil in mathematical epidemiology and 20 years of experience in modelling infectious diseases. Prof Vickerman has contributed to many international advisory groups, including WHO, UNAIDS NICE public health guidance committees, the UK's Advisory Council for the Misuse of Drugs, the European Monitoring Centre for Drugs and HCV Treatment as Prevention Working Group. His research focuses on the use of modelling to help understand infectious disease transmission (especially blood borne viruses) and the impact and cost-effectiveness of prevention measures, including within high-risk groups such as people who inject drugs and female sex workers.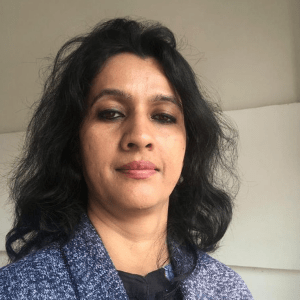 Pragya Kumar
Dr Pragya Kumar is an Associate Professor in the Community and Family Medicine Department at All India Institute of Medical Sciences, Patna. Her areas of interest include non-communicable diseases, medical education, and health systems strengthening. She has published numerous papers in reputed national and international journals. She is a graduate of Lady Hardinge Medical College, New Delhi, and completed postgraduate studies in community medicine at Maulana Azad Medical College, New Delhi. She is an elected member of the National Academy of Sciences, and recipient of the Ford Foundation grant from the Indian Association of Preventive and Social Medicine. She has organised numerous workshops on data analysis, qualitative research, and methods for health sciences research.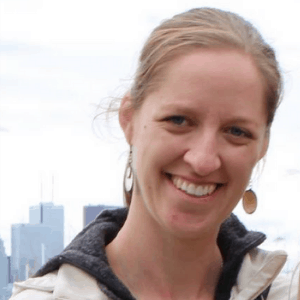 Rachel Yantzi
Rachel Yantzi holds a master's degree in community health nursing and public health from the University of Illinois at Chicago, and a bachelor's degree in nursing from Goshen College. Rachel is a research coordinator with the Humanitarian Health Ethics Research Group at McMaster University in Hamilton, Canada. She is also a pediatric critical care nurse at McMaster Children's Hospital, and coordinates a study related to ethics during pediatric resuscitation research. Rachel worked with MSF in the Central African Republic in 2009 as supervisor of an inpatient department and therapeutic feeding programme.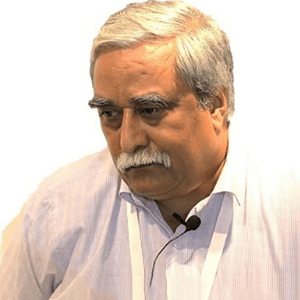 Raman.R. Gangakhedkar
Dr Raman R. Gangakhedkar completed his MBBS in the year 1981 from Government Medical College, Aurangabad and then finished his specialization in Paediatrics from the same institute. He did his Masters in Public Health from Johns Hopkins University, Baltimore, USA with focus on International health. He is a member of various national and international professional associations and has been decorated with various awards like the prestigious 'Prof K.Ramamoorthy Oration' in HIV Congress 2012 in Mumbai on March 18, 2012 and 'Dr Rajiv and Dr Sanjiv Warhadpande Memorial Oration' at the Academy of Medical Sciences, Nagpur on January 30, 2000. He has a strong background in infectious diseases, epidemiology, public health and clinical research. He is currently serving as Scientist 'G' at the Indian Council of Medical Research and Heads the Division of Epidemiology and Communicable Diseases.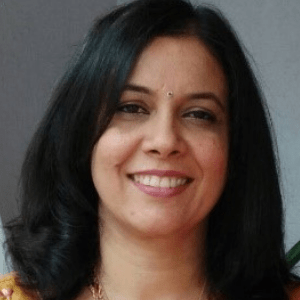 Seema Rao
Dr Seema Rao completed her postgraduate studies in Psychiatry in 2001 from Rajiv Gandhi University of Health Sciences, Bangalore. Her work in the field of mental health involved working with the vulnerable and abandoned – the destitute elderly, those with dementia, and chronic mental illnesses. She completed the National Fellowship in Palliative Medicine in 2013 and joined Tata Memorial Hospital, Mumbai as a Senior Research Fellow in the Geriatric Palliative Care Project. During her six-year tenure, she took over clinical and administrative responsibilities of the 13-bed inpatient respite palliative care facility. She completed her Master's in Palliative Medicine with distinction from Cardiff University, UK in January 2019. She is currently working as a Senior Consultant in the Department of Palliative Medicine and Supportive Care, Kasturba Medical College and Hospital, Manipal. She has trained in mindfulness and dignity therapy, and is passionate about palliative medicine, with a keen interest in psycho-spiritual care. She believes that all life deserves respect, dignity and compassion, and believes in gently shaking the world with compassion. She is a "doctor by chance and a writer by choice" and pens creative thoughts in her blog www.htttp://randommusings69.com.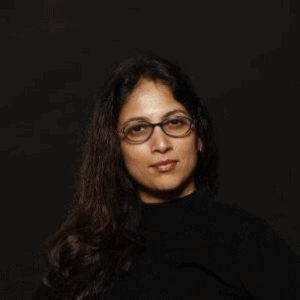 Shilpa Shroff
Shilpa Shroff is a public health professional and an epidemiologist with substantial work experience in maternal and child health, sexual and reproductive health (SRH), and rights issues. Her professional career spans 25 years of work in clinical settings, research and analysis, health project development and management and advocacy for SRH and safe abortion both in India and abroad. She has worked as assistant coordinator for nearly a decade with the Asia Safe Abortion Partnership, which is a regional network working on safe abortion advocacy. She is now working as director of advocacy with the International Campaign for Women's Right to Safe Abortion, an international network that brings together organizations with an interest in promoting and providing safe abortion to create a shared platform for advocacy, debate and dialogue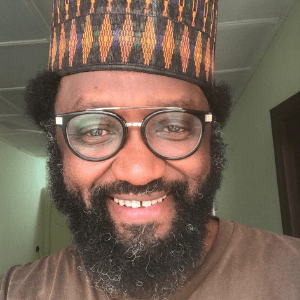 Simba Tirima
Dr Simba Tirima is an environmental scientist with a Ph.D. from the University of Idaho, USA. He has in-depth experience of working with communities and governments to combat disease outbreaks caused by chemicals and toxins. He has played a major role in MSF's noma project in Sokoto, Nigeria, and has been pivotal to organizing the response to lead poisoning in Zamfara and Niger states in Nigeria. He has utilized both his scientific knowledge and field experience in influencing policies and protocols, and has been at the heart of groundbreaking intervention by MSF. He is currently working as MSF's Deputy Head of Mission in Nigeria, based within Operational Centre Amsterdam, The Netherlands.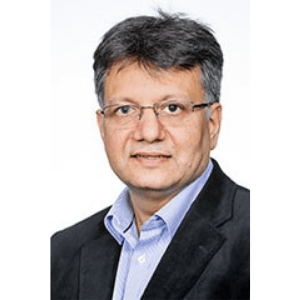 Suman Rijal
Dr Suman Rijal joined the Drugs for Neglected Diseases Initiative (DNDi) in 2014 as the Managing Director of the India Regional Office. Before joining DNDi, he was Professor of Internal Medicine and Chief, Tropical and Infectious Diseases Centre, at B.P. Koirala Institute of Health Sciences, Nepal where he has been on faculty since 1997. He has worked for the last 20 years in the field of neglected tropical diseases, particularly kala-azar. He has coordinated several collaborative research projects and participated in the development of guidelines for the control of kala-azar in the region. He undertook his medical training in Kolkata, India, as well as the UK, and was awarded a PhD from the University of Ghent, Belgium. He is a member of several national and international committees, including the WHO Expert Panel on Parasitic Diseases (leishmaniasis), and the Regional Technical Advisory Group on visceral leishmaniasis elimination at WHO's South-East Asia Regional Office.