MSF supports a dysfunctional public health system caused by political instability
A former Portugese colony, the West African country of Guinea-Bissau is home to 1.7 million people.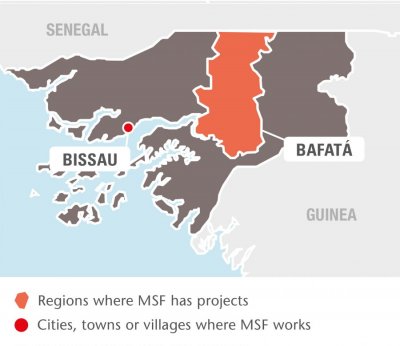 Since independence in 1974, the country has been subjected to considerable military and political upheaval.
The country is among the poorest and least developed countries in the world. In 2016, continuing political instability further weakened its crumbling health system.
Médecins Sans Frontières/Doctors Without Borders (MSF) first worked in Guinea-Bissau in 1998. Our work in the country involves responding to endemic and epidemic diseases.
MSF's work in Guinea-Bissau: 2016
In the central region of Bafatá, we continued working to reduce childhood mortality by managing the regional hospital's neonatal and paediatric wards, and running a nutrition programme for children under 15.
Teams also supported several health centres in rural areas and trained community health workers to diagnose and treat diarrhoea, malaria and acute respiratory infections; and to detect and refer malnutrition cases. A referral system from the community to the hospital was also implemented.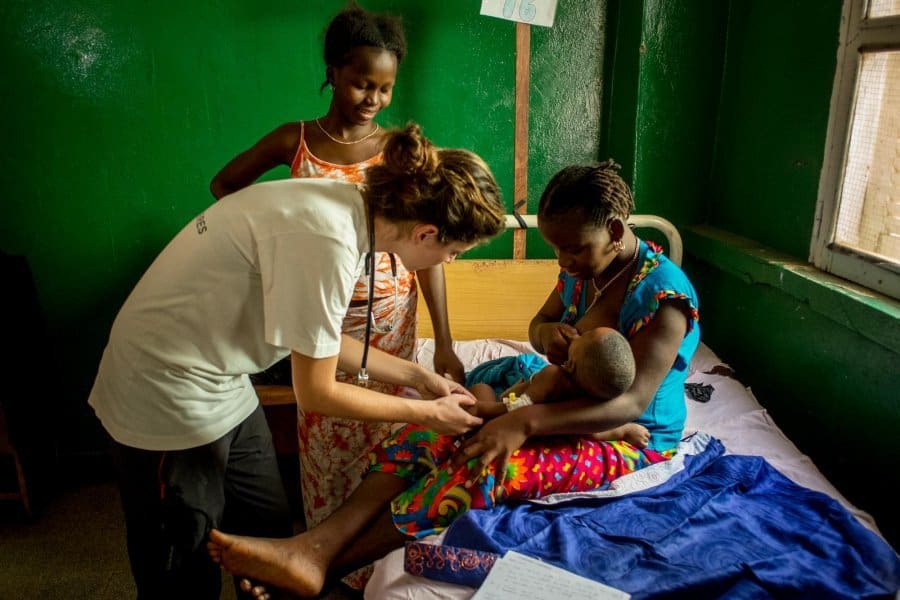 Fighting malaria
To face the yearly seasonal increase of malaria cases, we doubled the bed capacity of the regional hospital during the months of higher incidence. As an added preventive measure, the team implemented a seasonal malaria chemoprevention strategy for the first time in the country, reaching 25,000 children in Bafatá.
As malaria is one of the most prevalent diseases in the country, many children with fevers are misdiagnosed and summarily treated with antimalarial drugs.
To prevent this practice, we initiated a study to document the epidemiological profile of the diseases found in Bafatá and create a simple diagnosis tree to allow medical personnel to correctly diagnose a child's illness and treat it effectively.
A NEW PROJECT IN THE CAPITAL
In February, we started working in the main paediatric hospital in the country, in the capital Bissau, managing the intensive care unit around the clock.
The team worked closely with the Ministry of Health paediatric services to reduce the very high mortality rate of children in the ICU, which is mainly due to neonatal sepsis, lower respiratory infection and malaria.
Find out more in our International Activity Report