Liberian healthcare was brought to its knees by the Ebola outbreak that began in 2014
Despite being a country of historic firsts, Liberia is sadly known for disastrous humanitarian emergencies.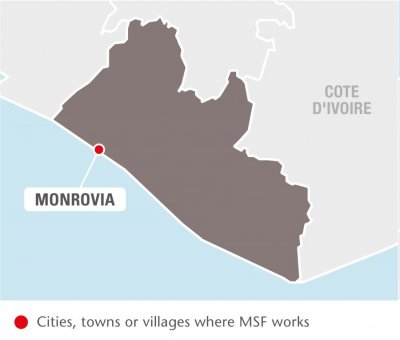 The West African country, home to just over four million people, is the continent's oldest republic and the first African country to elect a female head of state.
But, along with Sierra Leoneand Guinea, Liberia was pushed to the forefront of the world stage in 2014 as the devastating Ebola outbreakspiralled out of control. The outbreak came at a time when people were just beginning to put the catastrophic civil war behind them.
Médecins Sans Frontières/Doctors Without Borders (MSF) first began working in Liberia in 1990 in response to the civil war, which killed more than 250,000 people between 1989-2003.
MSF's work in Liberia: 2016
The West African Ebola outbreak of 2014–2015 took a severe toll on the Liberian health system, which was already fragile and suffering from inadequate medical infrastructures.
Over 4,800 deaths were reported, including those of 184 healthcare professionals.
Although health services are being progressively restored, important gaps persist, notably in under-funded areas such as specialised paediatric care and mental health.