Over 280,000 Burundian refugees are in Tanzania – with camps now seriously overstretched
Tanzania has been spared the internal strife that has struck many African states.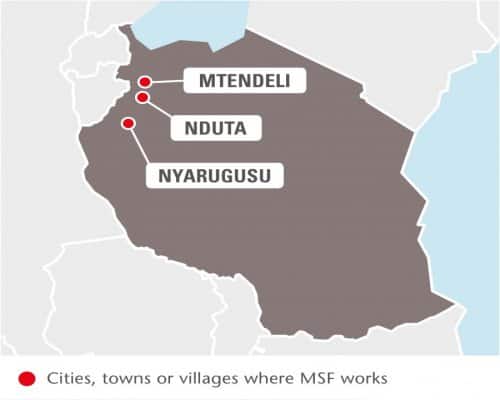 Despite this, domestic stability has not translated into economic prosperity for Tanzania's 53 million-plus people.
Many live below the World Bank poverty line, although the country has had some success in wooing donors and investors.
Tanzania is home to two renowned tourism destinations – Africa's highest mountain, Kilimanjaro, and wildlife-rich national parks such as the Serengeti.
Médecins Sans Frontières/Doctors Without Borders (MSF) first worked in Tanzania in 1993.
We returned in 2015 to provide assistance for Burundian and Congolese refugees living in overcrowded camps.
26-year-old Ramadhani Lubunga is a Burundian refugee living in Nyarugusu refugee camp, Tanzania
"I've been living in Nyarugusu for six months but have actually spent most of my life as a refugee: I grew up in another camp in Tanzania after my parents and I were forced to flee our country. I still find the conditions here difficult, though – it's a struggle to get enough food and water and living in a tent wears you down.
"I've just been diagnosed with malaria and I can't stop shivering and shaking. I have a headache and nausea and feel very cold. I'm also worried about my wife. She is four months pregnant but has been having stomach pains and is now in the camp hospital. I'm scared about what might happen to our unborn baby.
"Refugees never have a good life, but it's better than living in fear at home. I can't and won't go back home. I will stay in this camp until I die."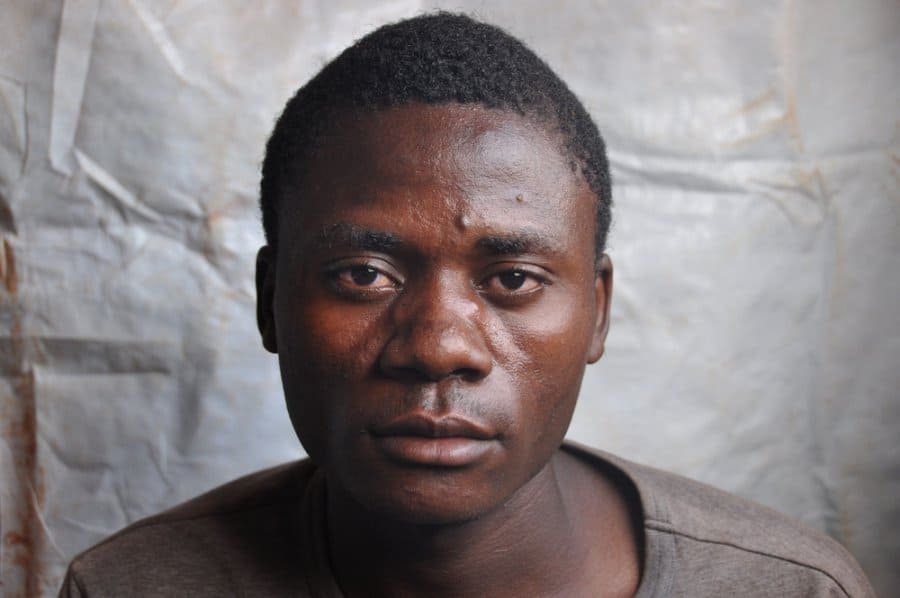 MSF's work in Tanzania: 2016
MSF provides assistance to refugees living in overcrowded camps in Tanzania.
According to figures from the UNHCR (the UN refugee agency), by the end of 2016 Tanzania was hosting approximately 280,000 refugees – mainly from Burundi. Due to continuing unrest, people continued to pour across the border – by December, over 10,000 people were arriving each month.
This put additional pressure on the already full and overstretched camps. Humanitarian organisations working there struggled to provide adequate shelter, water and sanitation. Because new arrivals were housed in overcrowded and unhygienic communal shelters, this exacerbated the spread of diseases – particularly malaria, diarrhoea and respiratory tract infections.
To meet the increased demand for care, we expanded our services across three camps: Nyarugusu, Nduta and Mtendelo. This included restructuring existing facilities in Nyarugusu and Ndutu to repsond to a huge number of malaria patients.
In Mtendeli camp, we:
Supplied over 428,000 litres of water daily.
Provided community health surveillance until September 2016 (when both activities were handed over).
In September, there was a severe earthquake near the northern town of Bukoba. In response, we donated emergency medical supplies to help the local hospital treat the injured.
Nyarugusu refugee camp
We continued to support the intensive feeding centre at Nyarugusu camp hospital – treating 175 patients before handing it over to the Tanzanian Red Cross in March.
Our mobile clinics (which conducted outpatient consultations and nutrition programmes) were also phased out. However, three mobile clinics aimed specifically at reducing malaria infection and mortality were still deployed.
A 40-bed stabilisation unit and a blood bank were also established.
In 2016, we:
Carried out 64,450 outpatient consultations (46,380 for malaria).
Distributed 65,000 mosquito nets.
Conducted 24,550 mental health consultations.
Distributed 65.7 million litres of water by December.
We are the main healthcare provider in Nduta camp, and the only organisation offering a full range of medical services. This includes: reproductive healthcare, treatment for malnutrition, and care for victims of sexual violence.
In 2016, we:
Refurbished and expanded the 120-bed hospital.
Ran five health posts – conducting medical screenings, vaccinations, referrals, and offering mental health support.
Carried out 186,345 outpatient consultations.
Assisted in over 3,000 deliveries.
Treated almost 44,260 people for malaria.
Distributed 41,973 mosquito nets.
Distributed 70.4 million litres of water (between January and October).
Find out more in our International Activity Report