In 2016, we conducted the largest oral cholera vaccination campaign to be undertaken during an epidemic
Zambia has one of the world's fastest growing populations with the UN projecting that its population of 13 million will triple by 2050.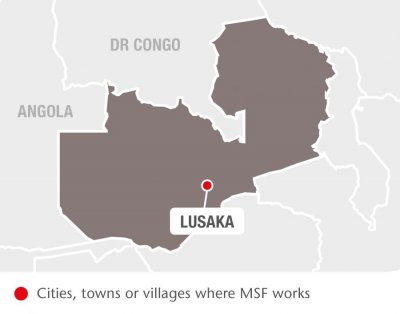 Unlike it's Angolan, Congolese and Zimbabwean neighbours, Zambia has managed to avoid war and upheaval in its post-colonial years, earning itself a reputation for political stability.
The landlocked country has experienced rapid economic growth over the last decade as Africa's second largest copper producer after the DR Congo. But its over-reliance on copper has made it vulnerable to falling commodity prices.
But economic growth and major investments in the country have failed to improve the lives of most Zambians, with two-thirds still living in poverty.
Médecins Sans Frontières/Doctors Without Borders (MSF) first worked in Zambia in 1999. We returned in 2016 in response to a cholera outbreak.
MSF work in Zambia: 2016
Together with the Zambian Ministry of Health and the World Health Organization, we conducted the largest oral cholera vaccination campaign to be undertaken during an epidemic, during an outbreak in Lusaka.
Although cholera is a major public health issue in Zambia, with epidemics typically occurring during the rainy season, the outbreak in February was the first to hit the capital since 2011.
CHOLERA OUTBREAK
Around 1.2 million people live in overcrowded informal settlements in the city, and with such a long period between outbreaks, they had little acquired immunity to the disease.
Between 9 and 25 April, the oral cholera vaccine was administered to 423,774 people aged one and over in the four areas of Lusaka that had the highest rates of cholera, or had historically been prone to outbreaks: Kanyama, Bauleni, George and Chawama.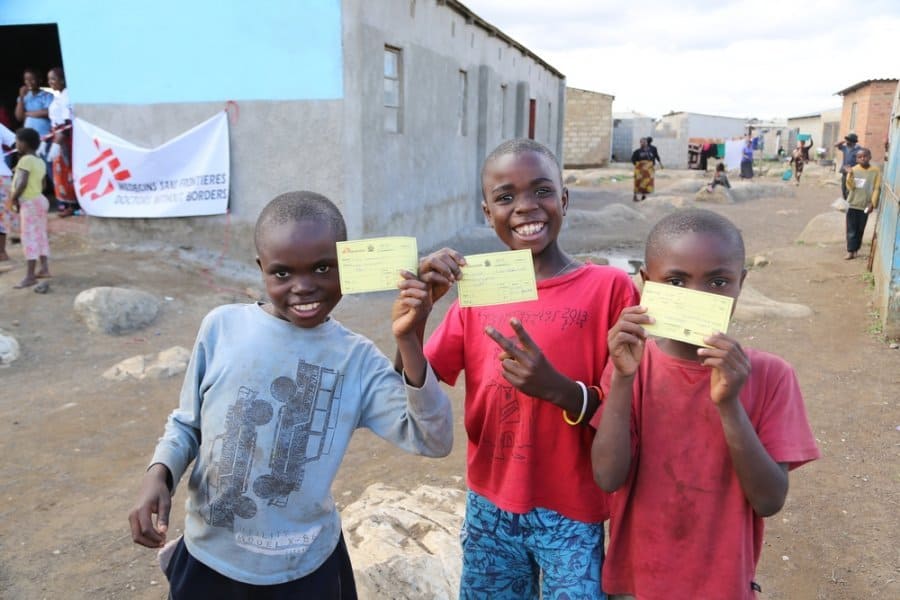 At the same time, the Ministry of Health provided care for patients in cholera treatment centres and worked to improve sanitation and hygiene conditions.
Two doses of the oral cholera vaccine are typically recommended. However, due to the limited number of vaccines available globally and to curb the Lusaka outbreak as quickly as possible, a single dose administered to twice as many people was deemed more efficient.
More than 100 MSF and Ministry of Health staff, as well as 1,700 volunteers, worked in the vaccination campaign.
The Lusaka health authorities estimated that there were 1,079 cases and 20 deaths between February and June.
Find out more in our International Activity Report.