We have treated endemic diseases in Cambodia since 1979
Cambodia has one of the fastest growing economies in Asia after two decades of relative stability, following a catastrophic civil war and the end of the Khmer Rouge regime.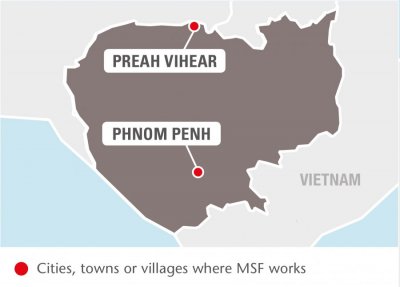 Two million people died between 1975 and 1978 during Pol Pot's brutal leadership of the country.
The economy is dominated by garment-making, but tourism is expanding, and there are hopes to tap into offshore oil and gas reserves and draw in overseas investment.
Médecins Sans Frontières/Doctors Without Borders (MSF) first worked in Cambodia in 1979.
Our work in the country is focused on treating endemic diseases like malaria and hepatitis C.
MSF's work in Cambodia: 2016
In 2016, our projects in Cambodia focused on tackling hepatitis C and malaria.
We launched a hepatitis C programme in Cambodia in May 2016, offering the first free treatment for the blood-borne virus in the country.
Although the prevalence of the disease is unknown, it is estimated that between two and five percent of the population is infected.
The project is based at the Preah Kossamak hospital in Phnom Penh. The team started by screening HIV patients at the hospital for co-infection. In October, screening was expanded to include patients referred by the hospital's hepatology department.
The results indicated that only a small number of HIV patients were co-infected with hepatitis C.
By the end of December, 307 patients were on treatment and 183 were on the waiting list.
One of the findings from the first six months of the project was that a large percentage of hepatitis C patients are older, with a median age of 55, and 91 percent being over 40.
Fifty percent of patients were found to have advanced fibrosis of the liver, at F3 and F4 stage of the disease, which is associated with severe damage to the liver.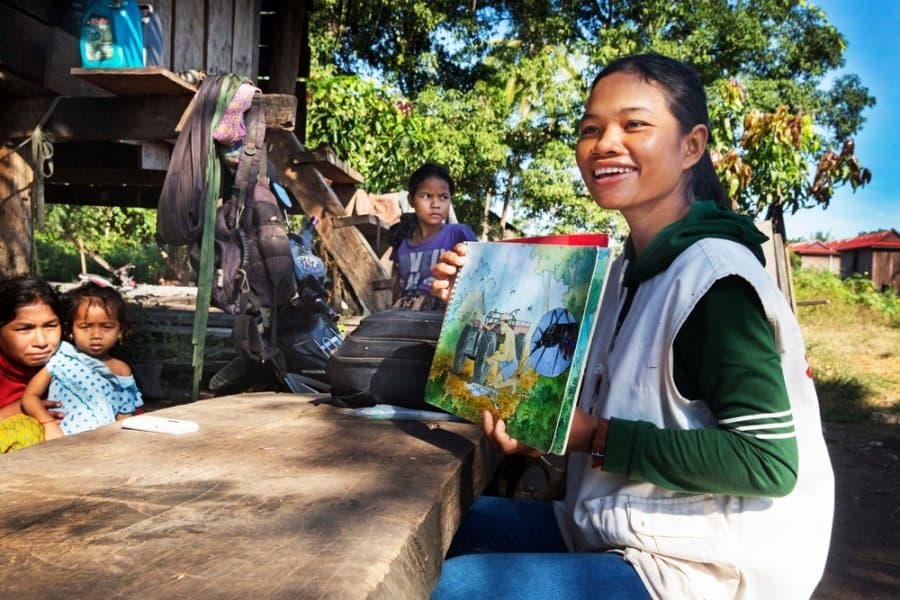 Malaria project
Our research project in northern Cambodia was set up to find ways to eliminate malaria in an area where there is proven resistance to the most powerful antimalarial drug, artemisinin.
The strategy consists of early diagnosis and treatment for people with symptoms, together with voluntary testing of high-risk groups, such as those working in forests or on plantations.
This year, the project was expanded to test more than 3,000 people who were not showing malaria symptoms.
The tests identified 33 people who were carrying the most serious strain of malaria. These patients then received treatment in order to reduce the chance of transmission.
The team will be able to target health promotion efforts more effectively as a result of these findings, which will also inform the next stages of the research project.
Find out more in our International Activity Report