In Pakistan, one in 11 children die before their fifth birthday
Stretching from the Himalayas to the Arabian Sea, the Muslim-majority state of Pakistan is one of the most populous countries in the world, with more than 169 million people living within its borders.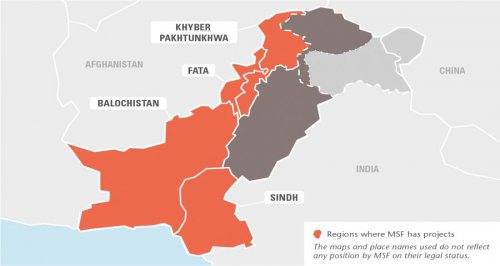 Home to what are thought to be some of the earliest human settlements, modern Pakistan was born out of the partition of the Indian sub-continent in 1947 and has faced both domestic political upheavals and regional confrontations.
Médecins Sans Frontières/Doctors Without Borders (MSF) first began working in Pakistan in 1986 and since then has assisted in numerous natural disasters and provided healthcare to victims of conflict.
Today, women and children in particular suffer from the lack of access to healthcare and there is an overwhelming need for neonatal care.
Our activities in Pakistan are funded solely by donations from individuals, with no institutional or government contributions.
For further updates on our work in Pakistan, follow @MSF_Pakistan on Twitter.
MSF's work in Pakistan: 2016
Access to healthcare remains a challenge in Pakistan, especially for people in isolated rural communities, urban slums and areas affected by conflict.
Healthcare for women and children is a serious concern. Women in rural areas die from preventable complications during pregnancy and delivery, and neonatal care is unavailable in many areas: according to the Pakistan Democratic and Health Survey, one in every 11 children dies before the age of five.
MSF continues to support health authorities in responding to urgent needs.
MOTHER AND CHILD HEALTH IN BALOCHISTAN
In Quetta, we run a 60-bed paediatric hospital – with a neonatal unit, an isolation ward, and an inpatient therapeutic feeding centre for children under five with severe actute malnutrition. Here, we:
Admitted 800 patients to the hospital.
Treated 2,385 children with malnutrition.
Operated a paediatric ward in the hospital until April.
In Kuchlak (20km north of Quetta), we manage a mother and child health centre, where we offer:
Outpatient treatment (39,527 consultations delivered in 2016).
Nutritional support for children under five.
24-hour emergency obstetric care – patients with emergency obstetric complications are referred to Quetta.
Psychological counselling.
Until July, we offered outpatient services for reproductive health and children. During this time, we assisted 4,989 births.
In Kuchlack and Benazir Bhutto hospital in Mari Abad, we treated 2,555 patients for cutaneous leishmaniasis.
Near the Afghan border, we work with the Ministry of Health at the Chaman district headquarter hospital – where we provide reproductive, neonatal and paediatric healthcare, and inpatient and outpatient nutritional support for children under five. These services are available to local residents, Afghan reugees and people who cross the border seeking medical assistance.
Here, we:
Admitted 1,060 patients to the neonatal and paediatric wards.
Assisted 4,080 births.
Completed 248 caesarean sections.
Treated 1,321 malnourished children.
Support the Ministry of Health in the emergency room for trauma cases.
We continue to work in the eastern districts of Jaffrabad and Naseerabad. Here, we:
Work in Dera Murad Jamali district headquarters hospital – where we support the general paediatric and neonatal wards, and inpatient therapeutic feeding for severely malnourished children.
Run an outpatient therapeutic feeding programme through a network of mobile clinics and outreach sites.
Reopened the hospital's mother and child health unit in collaboration with health authorities.
Treated 11,474 malnourished children under the therapeutic feeding programme.
Admitted 821 patients to the neonatal and paediatric wards.
Assisted 484 births.
FEDERALLY ADMINISTERED TRIBAL AREAS (FATA)
We provide medical care to vulnerable communities in Bajaur, the northernmost tribal agency.
At Nawagai civil hospital, we:
Work in the outpatient department, stabilisation room, and mother and child health unit.
Provide treatment for cutaneous leishmaniasis (endemic in Bajaur).
Conducted 31,069 outpatient consultations.
Conducted 8,152 emergency consultations.
We also support Khar Agency headquarters hospital in the event of a large influx of casualties.
At Sadda Tehsil headquarters hospital in Kurra, Agency, we:
On average, carried out 3,000 consultations per month.
Provide outpatient care for children up to five-years-old.
Provide inpatient care for children under 12.
Treat cutaneous leishmaniasis.
Provide antenatal care, alongside obstetric and emergency referrals.
Support the Ministry of Health in emergencies.
At the smaller Alizai hospital, we conducted an average of 120 paediatric outpatient consultations each week.
We also temporarily opened a medical point at New Durrani camp in May to assist displaced people.
Emergency and maternal care in Khyber Pakhtunkhwa (KPK)
In Peshawar, we:
Offer comprehensive 24-hour emergency obstetric care at the Women's Hospital – this is for patients referred from surrounding districts and FATA.
In January, our new outreach team worked to improved relationships between the community, hospital and patients.
Assisted 4,906 deliveries.
Conducted 479 caesarean sections.
In Timergara (around 200km north of Peshawar), we support the district headquarters hospital's emergency, resuscitation and observation rooms, as well as the neonatal unit.
We also:
Provide comprehensive emergency obstetric care (including surgery).
Assisted 9,627 births.
Treated 2,667 patients with acute coronary syndrome.
Carried out 3,987 mental health consultations.
Added a new digital X-Ray facility to our services.
Conducted 7,713 community health awareness-raising activities.
Healthcare for Machar Colony
Karachi's Machar Colony slum is densely populated – with around 200,000 living in polluted, unsanitary conditions.
At our clinic run in collaboration with SINA Health Education & Welfare Trust, we:
Provided 107,397 outpatient consultations.
Run a programme including: primary healthcare, basic emergency treatment, obstetric care, mental health support, and educational sessions on hygiene and health.
Provide diagnosis and high-quality treatment for hepatitis C (highly prevalent in the area).
Started 412 patients on hepatitis C treatment – 301 completed the course.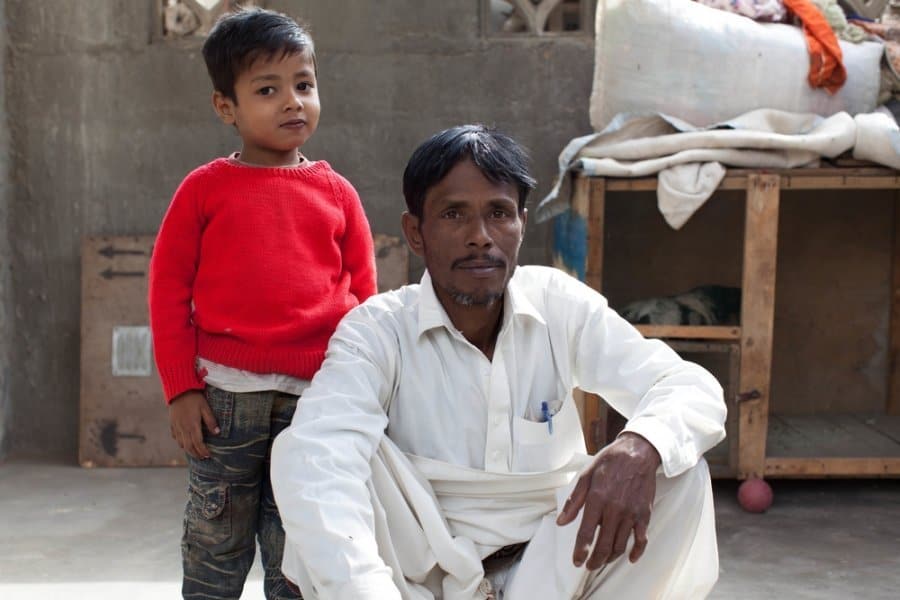 Emergency Response
In April, heavy rains led to flooding in KPK. Alongside the Provincial Disaster Managment Authority, we distributed 1,659 emergency kits to affected people in Swat, Kohistan and Shangla.
We also ran a dengue prevention campaign in Timergara, Balambat, and a camp for Afghan refugees – reaching 4,129 households.
During the summer, our team set up 10 heatstroke prevention points across Machar Colony, providing drinking water and first aid. A total of 23,000 people benefited from the activity.
Find out more in our International Activity Report