MSF has worked intermittently in the country to battle Chagas since 1986
Landlocked Bolivia is a country of extremes
It has varied terrain spanning the Andes mountains, the Atacama Desert and Amazon Basin rainforest.
Around two-thirds of the Bolivia's 10.2 million people are indigenous, and the country elected its first indigenous leader – Evo Morales – in 2005.
Bolivia is affected by Chagas, a parasitic disease endemic in Latin America, which is most commonly transmitted through the bites of infected vinchuca bugs, often found in cracks in the walls and roofs of rural adobe houses.
The disease can be asymptomatic for many years, but if left untreated it may affect internal organs and can lead to heart failure and even death.
Médecins Sans Frontières/Doctors Without Borders (MSF) has worked intermittently in the country to battle Chagas since 1986. In 2013 we handed over our programmes but returned in 2015 to work alongside the Ministry of Health.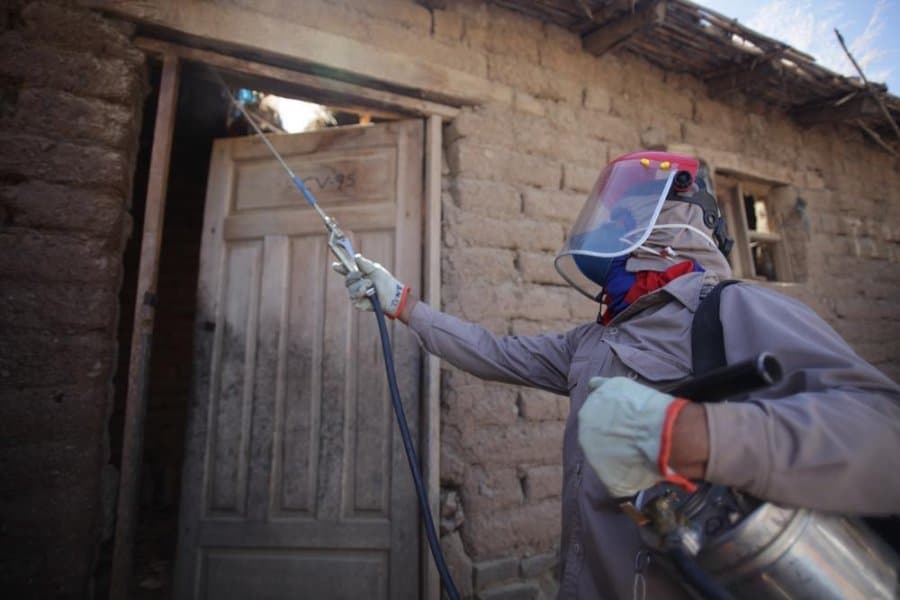 MSF's work in Bolivia: 2016
In 2016, we started to wind down our activities in the municipality of Monteagudo and presented Bolivia's Ministry of Health with a comprehensive care manual for managing Chagas disease in rural areas.
Bolivia is still the country with the highest incidence of Chagas worldwide. It is endemic in 60 percent of the country and around 4,440,000 people are at risk of infection.
We are preparing to close our project in Monteagudo, Chuquisaca department, where our team collaborated with the Ministry of Health to implement an integrated strategy for the treatment and prevention of Chagas in public health services.
Throughout the year, teams carried out community training and awareness-raising activities for health workers in urban and rural communities on the management of the disease.
The medical staff of 17 health centres in the area were trained. This intervention enabled 1,094 cases to be detected and, of these, 445 patients concluded the treatment.
CHAGAS APP
This year, we launched a mobile app called eMOCHA in three municipalities within Narciso Campero province. This app enables people to report the location of vinchuca or 'kissing' bugs, the insects that transmit Chagas disease, by sending an SMS so they can be removed quickly and efficiently.
The operating manual we developed is intended as a toolkit to guide the Ministry of Health, municipal authorities and the National Chagas Programme in the fight against the disease and is based on our experience implementing the comprehensive care model in Monteagudo. The manual can be used as a reference in other endemic regions in the country.
Find out more in our International Activity Report