Papua New Guinea has some of the worst rates of sexual and gender based violence in the world
With some 836 dialects spoken, around 12 percent of all the world's languages can be found in Papua New Guinea (PNG).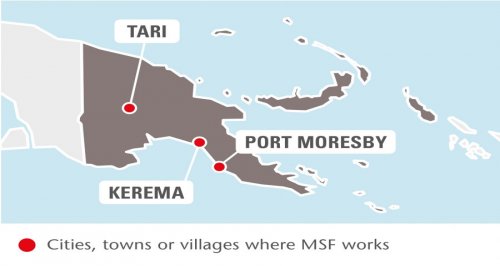 North of Australia, the country of more than 7.3 million people is located on the eastern end of the world's second largest island.
Despite its idyllic setting, PNG has some of the worst rates of domestic, sexual and gender-based violence in the world. It also has one of the highest rates of HIV/AIDS in the Pacific region.
Médecins Sans Frontières/Doctors Without Borders (MSF) first worked in PNG in 1992. The country is prone to tidal waves, volcanic eruptions and earthquakes, to which we have responded, as well as the high rates of tuberculosis (TB), HIV/AIDS and sexual violence.
MSF's work in Papua New Guinea: 2016
MSF is working to improve access to screening and treatment for tuberculosis (TB) in Papua New Guinea.
Around 25 percent of people with TB in Papua New Guinea live in Port Moresby, in the National Capital District.
Our team is in Port Moresby's Gerehu hospital, scaling up capacities for screening, diagnosis, treatment initiation and follow-up, in collaboration with the national tuberculosis programme. Mobile teams also started working in the community to improve patient adherence to treatment.
In Gulf province, we expanded our TB programme to support Kerema general hospital and two health centres.
Currently, a high number of patients are not completing their treatment. This is due to poor access to remote areas and a lack of an effective follow-up system. In collaboration with the provincial authorities, we are continuing to develop a decentralised model of care so that people do not need to travel to a medical facility as frequently.
By the end of 2016, we initiated treatment for 1,819 patients with drug-sensitive TB and 24 with drug-resistant TB.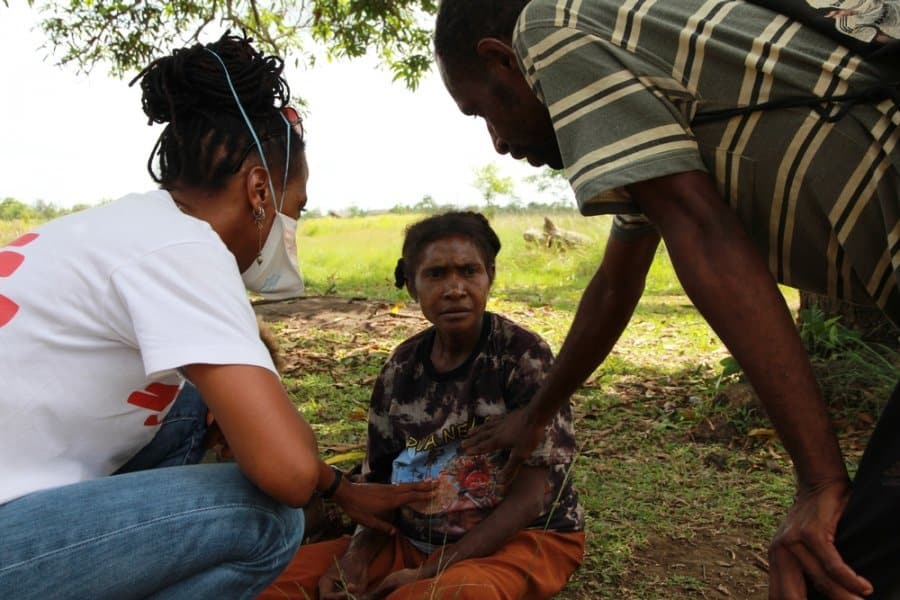 Sexual and domestic violence
In March 2016, we launched the report Return to Abuser.
This report exposes the gaps in services and systems across Papua New Guinea – gaps which keep women and girls trapped in cycles of severe domestic and sexual violence.
At Tari Hospital, our team handed over our final project in PNG that treats survivors of sexual and domestic violence.
While all types of violent incidents remain high in Tari and the Highlands region, the provincial health authorities are now leading the response to meet the medical and psychological needs of victims – and facilitating access to vital services.
Find out more in our International Activity Report