MSF provides free, comprehensive and individualised treatment at its independent private clinic in Mumbai to people living with HIV, and to people with severe forms of drug-resistant TB (DR-TB). 
Patients seen by MSF have often previously been treated with ineffective regimens for several years by public and private practitioners. Some are also believed to have been directly infected in the community by extensively resistant strains.
When tuberculosis patients are resistant to two of the key first-line TB drugs (isoniazid and rifampicin), they are said to have multidrug-resistant tuberculosis (MDR-TB). Extensively drug-resistant tuberculosis (XDR-TB) is a rare type of MDRTB that is resistant to these first-line drugs, plus any fluoroquinolone and at least one of three injectable second-line drugs (amikacin, kanamycin and capreomycin). Both MDR-TB and XDR-TB are more difficult and more expensive to treat than standard TB, with treatment taking up to two years and potentially causing side effects such as deafness and psychosis.
2019 proved to be a significant year for the collaboration as apart from managing the MoH OPD, MSF have scaled up the medical outreach to 8 health posts in community and provides psychosocial support to patients in Sewri Hospital. 
In 2016, MSF started working in Mumbai's M/East ward that has one of the highest TB burdens in the city. In this ward we are running an independent clinic that offers comprehensive care for HIV and DR-TB patients – including those with very complex drug resistance patterns. These patients require treatments which are difficult to avail in the public or private sector and globally, it is one of the first sites to provide Bedaquiline (BDQ) and Delamanid (DLM) to patients with advanced DR-TB resistance, including paediatric patients. 
In addition to the cutting edge work done in the MSF clinic, we have been working with the National TB Programme (MoH) to strengthen DR-TB management in M/East Ward since 2017 in the Out Patient Department (OPD) of a peripheral MoH hospital. MSF also supports Asia's largest TB Hospital in Sewri (~1200 bedded hospital) in providing DRTB treatment for complicated cases.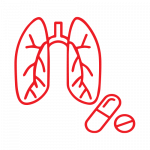 patients were initiated on new TB drugs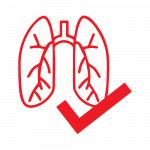 DR-TB patients cured and completed their treatment with new drugs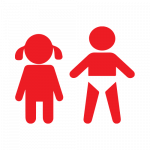 paediatric DR-TB patients comprises of active cohort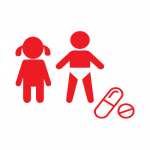 paediatric DR-TB patients initiated on new TB drugs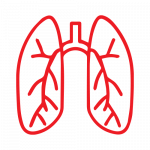 DR-TB patients initiated on treatment (MEW OPD)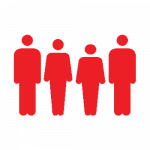 DR-TB patients in MEW-OPD comprises of active cohort