In November 2015, MSF opened a community-based clinic in North Delhi's Jahangirpuri area. In line with the national protocol, the 24×7 clinic provides quality treatment (treatment of injuries; prevention of HIV/AIDS, unwanted pregnancy and sexually transmitted diseases) to survivors of sexual violence, rape and domestic violence. In addition, our counsellors offer psychosocial support to reduce the risk of psychological complications which can occur as a result of violence.
Sexual and gender-based violence (SGBV) is a medical emergency. Survivors of SGBV require immediate medical care in order to limit some of the serious consequences to their health, such as unwanted pregnancy and sexually transmitted infections. Violence can also affect the mental health of survivors, and lead to anxiety, depression and post-traumatic stress disorder.
MSF continued to work with community-based organisations, police, government protection agencies, the Health Ministry and other stakeholders to highlight the clinic's services and create an efficient referral system to receive and refer survivors who need help.
Progressing towards our goal of increasing access to holistic treatment for SGBV survivors, MSF strengthened its collaboration with the local district hospital, where we now provide counselling services during Out Patient Department (OPD) hours.
In 2018, MSF also started conducting a knowledge, attitudes and practices (KAP) survey on SGBV in the project's catchment area. The aim of this survey (the only study of this kind to be conducted in Delhi on the topic of SGBV) is to allow MSF and its partners to have a clearer picture of the problem areas, ensuring the continued improvement of the quality of care provided to survivors.
Our Helpline No. – 1 800 102 1075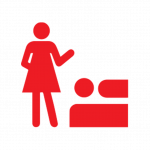 survivors of rape treated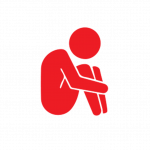 survivors of sexual violence treated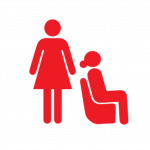 survivors of physical and psychological violence treated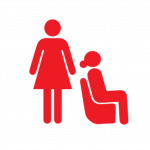 counselling sessions conducted