MSF doctors and nurses are often seen treating physical ailments. But for people who have lived through terrible events and difficult health conditions, the psychological consequences can be severe.  
Today, mental healthcare is considered as an integral part of most of our medical activities. For more than 20 years, we have been providing care for patients' mental health to help cope with experiences ranging from side-effects of tuberculosis treatment to stigma related to COVID-19. To mark World Mental Health Day, we bring you a snapshot of how our teams help heal these wounds.
Jammu and Kashmir: Impact of COVID-19 pandemic on pre-existing mental health needs
Years of conflict in Jammu and Kashmir have taken a toll on people's mental health in the region. In response, MSF has been providing free, high-quality counselling to people affected in the valley since 2001.   
The COVID-19 pandemic and lockdowns has added more to the stress for people living there. Following the pandemic, some of the patients whose counselling had ended and who were doing relatively well, have started to have symptoms again, mainly because of the lockdown.
During this time, our teams supported the people in need and provided counselling over phone. Ajaz Ahmad Sofi, Clinical Psychologist at MSF mental health care project in Jammu and Kashmir shared how our teams are working to meet a huge need for psychological support in the valley.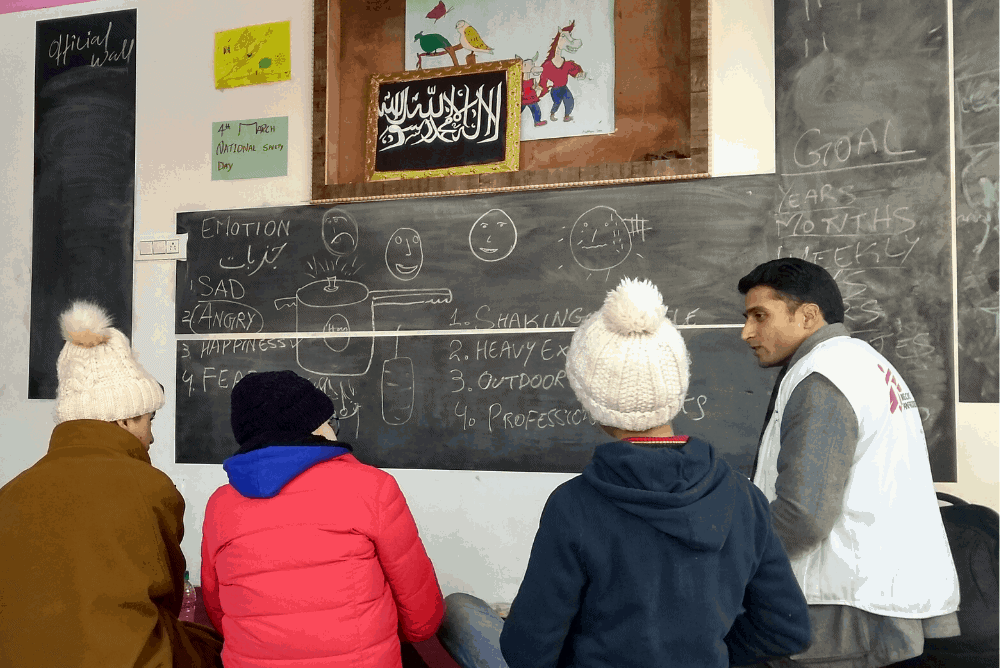 COVID-19: Providing mental healthcare for patients
Working with the Bihar government, in June 2020 MSF opened a 100-bed temporary hospital for COVID-19 patients at Patliputra sports complex in Patna. Medical teams at the COVID-19 treatment centre experienced various challenges during the process of providing care to patients. Doctors and nurses had to constantly fight not just the disease but also fear, stigma and misinformation related to the COVID-19 pandemic. With the help of our counsellors and health educators, we were helping these patients cope with the tremendous mental toll they have been experiencing for a long time. Our Mental Health Activity Manager Pooja Iyer explains more on this in this video.
COVID-19: Addressing challenges, fears and stigma of working on the frontlines 
The COVID-19 pandemic has posed a unique challenge before frontline workers — it is to strike a balance between helping patients cope with inaccurate beliefs about the disease and managing their own fears. The fear and stigma around the pandemic added more to the challenges they face everyday like shortage of staff, lack of social support and misinformation among patients and their families.
The healthcare workers still have to deal with traumas they experience and fight with their anxiety.
Smriti Singh worked as the Deputy Field Coordinator with our COVID-19 response team. Here she shares her experience of working on the frontlines of the pandemic.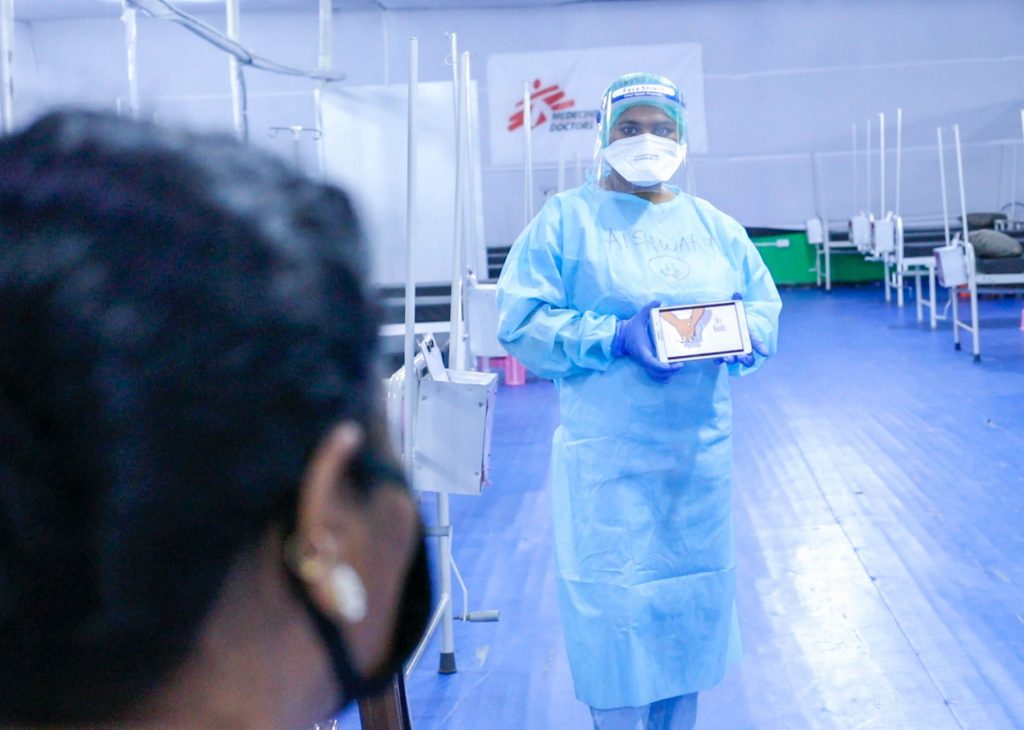 Tuberculosis : Addressing Stigma – A Key for Cure
Tuberculosis is much more than a disease as the treatment makes it difficult for a patient to lead a normal life. Counsellors at MSF clinic in Mumbai focus on not just patients' treatment but every aspect of their lives. Our team educate patients and their families about tuberculosis, infection control, precautions and side-effects of medicines along with the medical treatment. But why is it such an important aspect of TB treatment? Watch this video to hear more on this from the team and patients.
Sexual and gender-based violence: Meeting mental health needs of SGBV survivors
MSF has been working in Delhi's Jahangirpuri area since November 2015 to treat survivors of sexual and gender-based violence (SGBV).
MSF views sexual and gender-based violence (SGBV) as a medical emergency. Survivors of SGBV require immediate medical care in order to limit some of the serious consequences to their health, such as unwanted pregnancy and sexually transmitted infections. Violence can also affect the mental health of survivors, and lead to anxiety, depression and post-traumatic stress disorder. 
In addition to treatment of injuries and prevention of HIV/AIDS, unwanted pregnancy, sexually transmitted diseases, our teams offer psychosocial support to reduce the risk of psychological complications which can occur as a result of violence. 
Advanced-HIV: Comprehensive care to people living with advanced-HIV
In 2007, MSF started to provide medical aid for Kala Azar in Bihar. The project saw a gradual transition to focus on a highly vulnerable group – advance HIV patients. People living with HIV live with life-threatening infections and those in critical condition are sometimes discharged without being provided appropriate medical support thereby decreasing their chances of survival. Since 2019, MSF clinic in Bihar has been working to reduce mortality in patients with advanced HIV by increasing access to holistic care for those with life threatening opportunistic infections and ensure safe, appropriate and dignified access to services. An important part of the treatment is to counsel and help the patient to reduce their anxiety and depression and also address the mental health needs of their family.